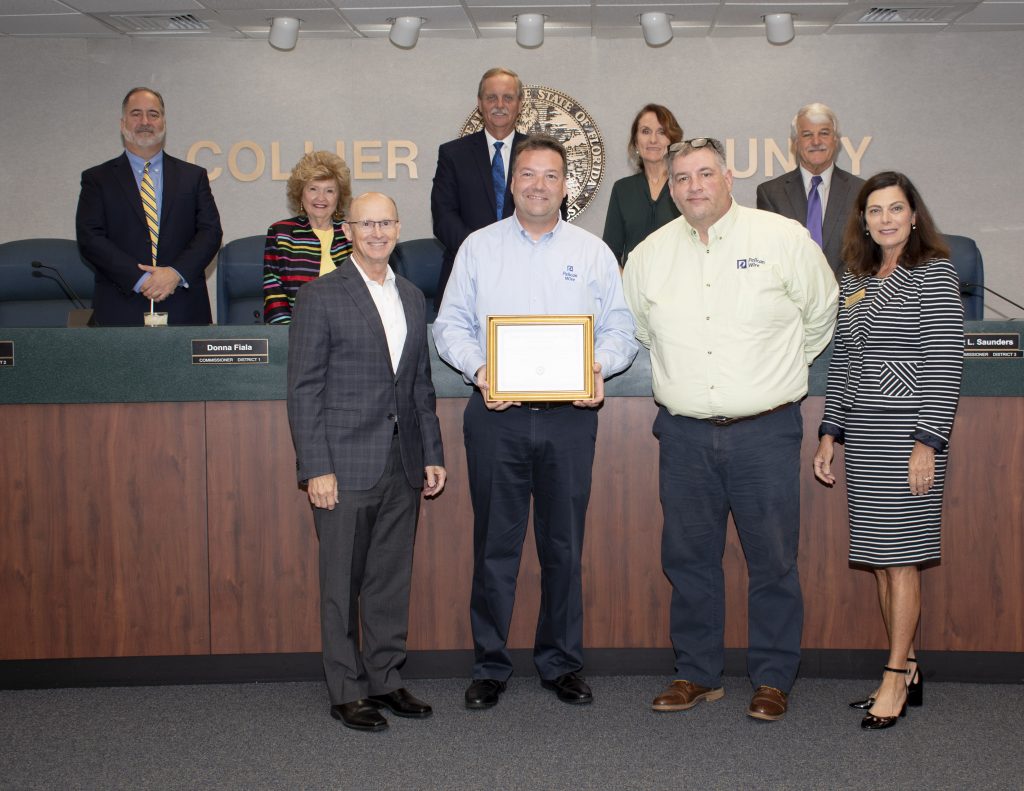 During the July 9th Collier County Board of County Commissioners meeting, Pelican Wire was named the Collier County 'Business of the Month' and was recognized by the Board for being a manufacturing leader in Collier County for over forty years.
Pelican Wire President, Ted Bill, who received the award, says "We are truly honored to be named the Collier County 'Business of the Month' for July. Since moving to Naples in 1976, Pelican Wire has watched Collier County grow and we have been pleased to be part of that growth. As a manufacturer, we help to diversify the economy of Southwest Florida and are honored to be recognized by the Commission for our contribution to the county and the community. On behalf of the employee-owners of Pelican Wire, I would like to thank the Board of County Commissioners for recognizing the importance of manufacturing by honoring Pelican Wire."
The Greater Naples Chamber of Commerce also recognized Pelican Wire at their monthly 'Wake-Up Naples' breakfast meeting the following morning.
ABOUT PELICAN WIRE: Celebrating its 50th Anniversary, Pelican Wire is an employee-owned manufacturer of application-driven wire solutions in the areas of thermocouple, resistance and custom wire. With specialties in the fine-gauge and high-temperature wire types, Pelican Wire works globally across multiple industries, offering custom solutions in Aerospace, Medical, Industrial, Automotive, Defense and many other fields. For media inquiries or additional information, please contact Pelican Wire at (239) 597-8555 or online at PelicanWire.com .
Media Contact: Trent Dunn, tdunn@pelicanwire.com, 239.597.8555
Pelican Wire / 3650 Shaw Blvd. / Naples, FL 34117
###