As part of the October 4th National Manufacturing Day celebration, Pelican Wire is hosting an afternoon manufacturing plant tour and engineering workshop for a group of high school students from Grace Place. Organized in partnership with the Leadership Collier Foundation, students and other invited guests will be given a guided tour of the manufacturing facility, with detailed information on each production process. Students will also receive a presentation from members of the Engineering team about their own academic and professional career paths, with time reserved for student-led Q&A.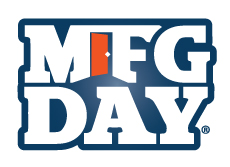 Tom Gemmer, College Access Counselor at Grace Place, states "The Academy of Leaders Program at Grace Place for Children and Families is excited to be a part of Manufacturing Day, and of our visit to Pelican Wire. A key goal of ours is to give high school students a broad exposure to post-high school options from career tracks to college paths, and this opportunity fits perfectly as a meaningful experience for our Grace Place students."
"We are excited to be sharing our insights into our products, their manufacturing processes & the application of our wires throughout many industries, including automotive, aerospace, alternative energy, military, etc. These students will see how a very small wire can be a key component to a much larger solution", says Brinson White, Director of Engineering.
For more information about this event, please contact Pelican Wire at (239) 597-8555 or news@pelicanwire.com.
ABOUT PELICAN WIRE: Pelican Wire is an employee-owned manufacturer of application-driven wire solutions in the areas of Thermocouple wire, Resistance wire and custom wire. With specialties in the fine-gauge and high-temperature wire fields, Pelican Wire works globally across multiple industries, offering custom solutions in Aerospace, Medical, Industrial, Automotive, Defense and many other fields. For media inquiries or additional information, please contact Pelican Wire at (239) 597-8555 or online at PelicanWire.com .
Press Release available online HERE
Media Contact: Trent Dunn, tdunn@pelicanwire.com, 239.325.0124
Pelican Wire
3650 Shaw Blvd.
Naples, FL 34117
(239) 597-8555
###