Official Proclamation given through Waste Reduction Awards Program (WRAP)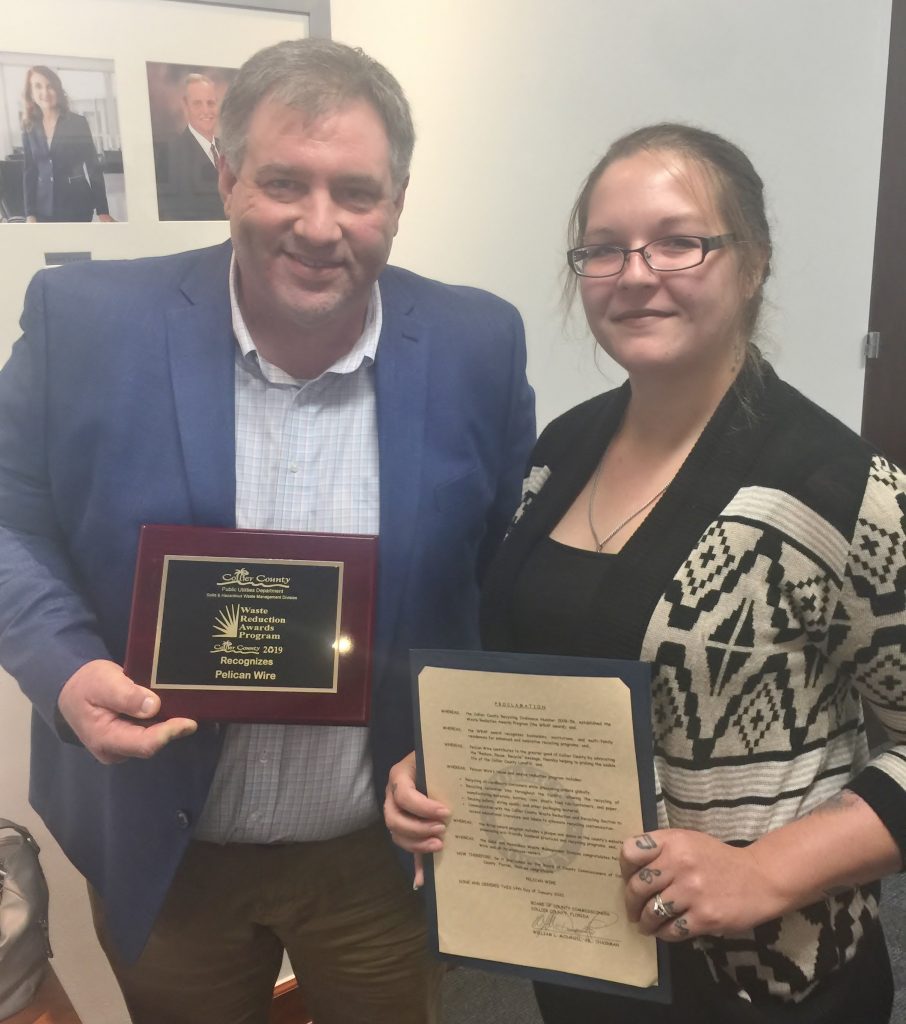 On Tuesday, January 14th, the Collier County Board of Commissioners recognized Pelican Wire and all of our Employee-Owners with a proclamation for implementing a company-wide 'Reduce, Reuse, Recycle' program on all eligible materials.
As part of the WRAP program (Waste Reduction Awards Program), the Collier County Solid & Hazardous Waste Management Division nominated Pelican Wire for this award after an internal program was developed to reduce our landfill footprint in Collier County. Pelican Wire Marketing Manager, Trent Dunn, and Extrusion Line Operator, Janna Judd, accepted the Proclamation and plaque on behalf of the Employee Relations Committee (ERC), which organizes and plans all company events and programs.