: Pelican Wire is continuing their Summer Internship program and has brought on Derek Graber and John Welch as Engineering Department interns. While their projects will take them across multiple company departments, much of their focus will be on creating improvements to production processes.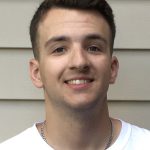 Derek Graber, a Senior at Clemson University, is studying Industrial Engineering and has his Six Sigma Green Belt Certification. A couple of the projects Derek is working on includes updating calculation tools for setup engineering improvements to the Braid and Serve departments, as well as improving the bond testing process. The South Carolina native is on the Clemson Dean's List and is also involved in intramural sports on campus.
John Welch is an Industrial & Systems Engineering major at The Ohio State University. Team projects at school have included software design and an Advanced Energy Vehicle (AEV) project, in which he led a design optimization team. John will be working on a project for material transaction optimization and creating a precise resistance calculator tool with a specific intent for wire Bunching. John is also active in an Ultimate Frisbee Club at OSU.
Their advisor at Pelican Wire is Kevin Clements, who says "We are pleased to have Derek and John spend a few months with us and gain some exposure to a number of applications and disciplines within the manufacturing space. In their short time here at Pelican Wire, we hope to expose them to a multitude of engineering disciplines and approaches to technical problem-solving."
For additional information about the Pelican Wire internship program, please email HR@pelicanwire.com or call (239) 597-8555.
##